About
Celebrating 43 Years of Nature Education with Ted Gilman
Audubon honors esteemed naturalist for his dedication to nature and conservation as he heads into retirement
January 8, 2020 - To say that Ted Gilman, senior naturalist and education specialist, is dedicated to nature and the National Audubon Society is putting it mildly. Having worked with Audubon for more than 40 years, he has lived and breathed nature and conservation his entire career. He more than just knows his stuff, he cares about it too. Birds, butterflies, botany, you name it…Ted loves sharing knowledge about them all and how they work together to sustain the Earth and all living things. His enthusiasm has been contagious and influence far-reaching—he has inspired a love of nature in generations of children and helped train educators from across the country through his work at Audubon.
Beginning next month, Ted will be enjoying and appreciating nature from a new perspective—at his leisure from retirement. Before he sets out on his next exciting adventure, all are invited to gather at Greenwich Audubon Center (613 Riversville Road, Greenwich, CT 06831) on Saturday, January 18, 2020, from 2 – 6 p.m. to celebrate Ted Gilman's career and legacy with Audubon and the Greenwich community. This event will be an opportunity to thank Ted for his incredible dedication, passion, and service and to spend quality time with many others inspired by him.
More About Ted Gilman
Ted received his bachelor's degree in Biology from Earlham College and was first hired at Audubon in 1974, as a birdlife instructor at Hog Island Audubon Camp in Maine. While working on graduate coursework in Environmental Education at Cornell University in 1976 (where he was roommates with Stephen Kress, founder of "Project Puffin"), he received an invitation to apply for a staff naturalist position with Greenwich Audubon Center. He left Ithaca to pursue what he hoped would be his dream job and he has been living that dream ever since.
Ted has been presented with various prestigious awards for his achievements in environmental education, including the 2014 Tamar Chotzen Educator of the Year Award and 2018 Katie O'Brien Lifetime Achievement Award. In the words of Center Director Eli Schaffer, "Ted captures the wonder and amazement that we feel when discovering something new and packages that feeling in experiences and lessons that stay with people for their entire lives. He is kind and gentle, as well as spirited and enthusiastic. Ted is what all educators aspire to be, a lasting support in one's understanding of the world."
Ted has provided inspiration and mentorship to numerous people from all walks of life and experience-levels with nature. Many people have volunteered with the Greenwich Audubon Center because of the strong encouragement they've felt from Ted. According to teacher naturalist volunteer Camille Broderick, "I think the biggest thing I've learned from Ted is how to actually impart your love of nature to the kids that come here to Audubon. That's what Ted likes to tell all of us: that you never know what spark you're going to spark in the children that you have out on the trails." Ted encourages people to appreciate all aspects of nature, even the smallest of creatures. Ted evokes infectious curiosity about the natural world, and a desire to share experiences in nature with others.
Many of the staff at the Greenwich Audubon Center attribute their decision to pursue jobs with Audubon to Ted. According to Audubon staff member Ryan MacLean, "I am just one of the countless individuals who Ted has selflessly made time to share the joys of the natural world with, and I would not be an environmental educator today if it wasn't for Ted's mentorship and guidance." The staff and volunteers at the Greenwich Audubon Center are committed to carrying on the legacy that Ted has so inspired them with. Staff member Caroline Bailey says, "Ted has touched all of us with a special golden light and genuine love for the natural world. We will continue sharing this light by providing positive experiences in nature for generations to come."
When recently asked about his upcoming retirement and life's work, Ted remarked, "I'm extremely grateful to have been part of the Audubon family for so many years. I'm looking forward to the opportunity on January 18th to visit with students and friends with whom I've enjoyed sharing the wonders of the natural world. I will particularly enjoy learning how each person is continuing their own exploration of nature and the environment."
Ted and his partner Margaret will be moving to Richmond, Indiana, home of their alma mater, Earlham College where they first met, 50 years ago. While Richmond will be their new home base, they plan to do some traveling in and out of the country, as well as volunteering with groups involved with conservation education, literacy, prison re-entry, and Alternatives to Violence during retirement. They also plan to come back to visit Connecticut from time to time.
Celebrate with Us on January 18th
We hope to see you at this free community event on January 18 to celebrate Ted. There will be light refreshments available and a variety of fun activities. We invite you to participate in Stump Ted, where you may ask Ted about natural curiosities, perhaps accompanied by a photo or natural artifact. Advance RSVP to the celebration is appreciated.
To RSVP, please contact Caroline Bailey at Caroline.Bailey@audubon.org or call 203-900-3349.
Help make the world a better place
Learn & Explore
Where birds thrive, people prosper. Help us transform local communities into places where birds flourish. Learn what you can do to nurture wildlife, nature, and conservation in Connecticut.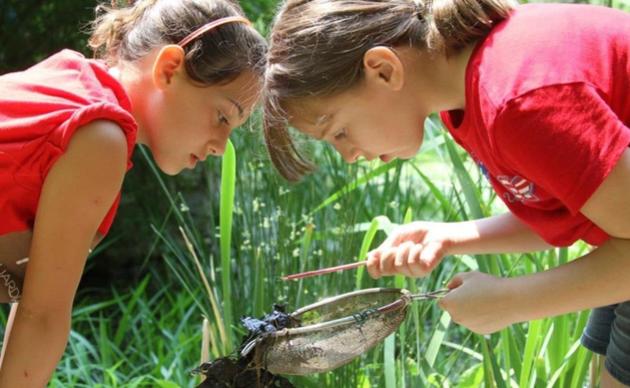 Support Our Work
Through land stewardship, science, education, and advocacy, we work to preserve habitat and protect bird species that are of state, national, and global concern. Your gift can make a difference.
Join Our Family
When you become a member of Greenwich Audubon Center, you are nurturing bird-friendly communities and a natural heritage for generations to come. Help us do great things.