Facility Rental
Birthday Parties
Celebrate your next birthday with us—we offer fun, nature-themed options for kids ages 3 and older
When you choose to hold your party at Greenwich Audubon Center, you will have use of a large classroom space for 3 hours (which includes set-up and clean-up time). Our naturalist will lead a 45-minute outdoor nature program at the beginning of your rental period. After the nature program, the group will return to the building for any additional activities that the parent has planned. The nature program provided by Audubon staff will go outdoors in rain and cold. Participants are required to dress appropriately for the weather. The program can be modified for indoors to ensure the health and safety of participants.
Choose a Nature Program Party Option
A nature program birthday party is $400 and limited to 15 children (including siblings). Parties are available for 16-30 guests for an additional $10 per child. If you choose a nature program party, the following theme options are available.
Nature Program Party Themes
Seasonal Celebration — Participants will become naturalist detectives and explore the "current events" in the ever-changing cycle of seasons in our local ecosystem. On a spontaneous discovery hike, we will examine how plants and animals are living at our center and what they are doing to prepare for seasonal changes. This is a good year-round choice for all ages.

Happy Bird-day! — What better way to celebrate at our Audubon center than to learn all about the birds that live here and fly overhead? We will examine special bird adaptations, visit our bird observation room, and observe birds in their natural habitat.

Pond Study (available Spring & Fall) — Participants will visit our pond to find out what is living there and how life survives in and around water. Under our naturalist's guidance children will have the rare opportunity to catch and release pond life for observation.

Reptiles & Amphibians — Discover the unique adaptations of reptiles and amphibians and meet live reptiles up close. During this program, the birthday child and their friends will have the unique opportunity to hold a live snake.

We provide:
Private room for 3 hours

45-minute nature program led by our naturalist

Five-foot rectangular tables and our classroom chairs, refrigerator access, and sink

Trash bags and supplies for clean up (sponge, mop broom, and dustpan)
You supply:
Food, drinks, and ice

Tablecloths, napkins, cups (no Styrofoam), plates, and utensils

Decorations (no balloons) and party favors

Supervision of your guests

Set-up and clean-up: separate recyclables, clean tables, bag garbage, remove decorations
Or Rent a Party Room & Arrange Your Own Entertainment
If you would like to arrange for your own entertainment, we also offer classroom rental (without a nature program by Audubon) for up to 50 children (including siblings) for a 3-hour period, which includes set-up and clean-up time. For parties with more than 50 guests, please ask about those options when calling.
Birthday Party Rental Terms
Payment: The total fee is to be paid two weeks prior to the event. An additional separate security deposit check of $250 must be paid to Greenwich Audubon Center two weeks prior to any event and will be reimbursed to the renter within two weeks after the event, minus the cost of any damage caused to Audubon property. Also, please note: party renters must be a $50 member of Audubon.
Cancellation: If the renter cancels this agreement once it has been approved, Greenwich Audubon Center will return all fees paid, minus a cancellation charge, according to the following schedule: 10% cancellation fee up to three months prior to the event, 30% fee up to one month prior, 50% up to one week prior, and 75% cancellation fee when notice is given in less than one week prior to the event. The security deposit will be returned in full in the event of cancellation.
Public Access: The Greenwich Audubon Center property is open to the public seven days a week. Due to that, access to public areas of the facilities and grounds are not restricted to special event guests only. Children attending a birthday party can visit The Nature Store or children's learning center before or after the party with their parent or guardian so as to ensure close adult supervision.
Liability and Supervision: Greenwich Audubon Center shall not be liable to the renter or guests for any personal injury or property damage that occurs in or about the rented facilities in the absence of Greenwich Audubon Center's gross negligence. The renter is responsible for the supervision of guest behavior at the event and to have adequate adult supervision for minor children in the party area, which is one adult for every eight children.
For more information or to book your party, please contact us at 203-869-5272 x357 or eventrentals@audubon.org.
Help make the world a better place
Learn & Explore
Where birds thrive, people prosper. Help us transform local communities into places where birds flourish. Learn what you can do to nurture wildlife, nature, and conservation in Connecticut.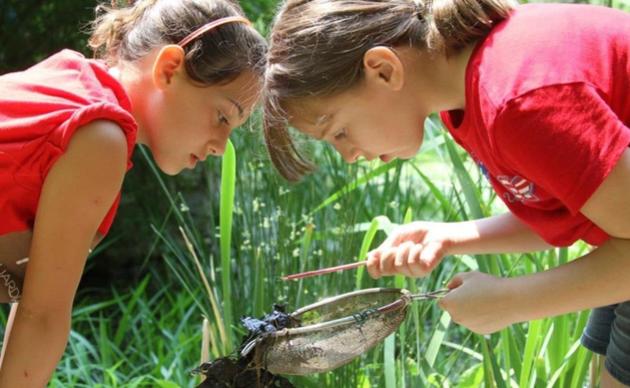 Support Our Work
Through land stewardship, science, education, and advocacy, we work to preserve habitat and protect bird species that are of state, national, and global concern. Your gift can make a difference.
Join Our Family
When you become a member of Greenwich Audubon Center, you are nurturing bird-friendly communities and a natural heritage for generations to come. Help us do great things.