Birding
Early Morning Bird Walk at Fairchild Wildflower Sanctuary
Wednesday, April 17, 2019
7:00am - 9:00amGreenwich, Connecticut
Location Details
Fairchild Wildflower Sanctuary
46 North Porchuck Road, Greenwich, 06831
Meet in the Fairchild Wildflower Sanctuary parking lot on North Porchuck Road.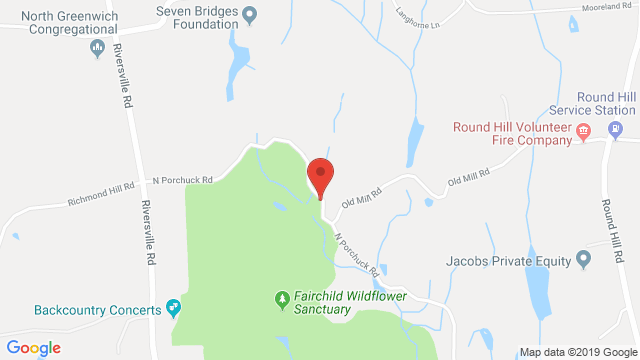 Join Ted Gilman for a Wednesday spring bird walk at Audubon's Fairchild Wildflower Sanctuary in Greenwich. The sanctuary's open fields, wetlands, and woodlands provide great habitat for migrating birds such as warblers, vireos, tanagers, thrushes, orioles, and others. Binoculars will be available for those who don't have them.
The weekly 2019 Spring Migration Wednesday Bird Walks are scheduled for Wednesday, April 10 through May 22. The walks are FREE and no RSVP is required. Birders of all ages and levels of experience are welcome.
For more information, contact Ted Gilman at tgilman@audubon.org or 203-930-1353.
Directions to Fairchild Wildflower Sanctuary
From Riversville Road, turn east onto North Porchuck Road and the entrance will be a half mile down on the right (look for a white gate).
From the Merritt Parkway, take Exit 28 for Round Hill Road and turn right on Round Hill Road. After a half mile, turn left onto West Old Mill Road and follow for about one half mile to its end at North Porchuck Road. Turn right on North Porchuck Road and the Fairchild Wildflower Sanctuary entrance will be immediately on the left.
Audubon Center in Greenwich is a vibrant nature education center located at the main 285-acre Audubon sanctuary in Greenwich. We are a part of the Audubon Connecticut state office of the National Audubon Society and Atlantic Flyway, and steward a total of seven sanctuaries in the Greenwich area. Visitors are welcome to enjoy our miles of trails, nature programs, conservation-themed events, and center's nature store throughout the year.