Community Naturalist
Magnificent Moths Evening Adventure
Experience the sights and sounds of summer at night!
Friday, August 13, 2021
7:30pm - 9:00pm Eastern Greenwich, Connecticut
Location Details
Greenwich Audubon Center
613 Riversville Rd, Greenwich, 06831, CT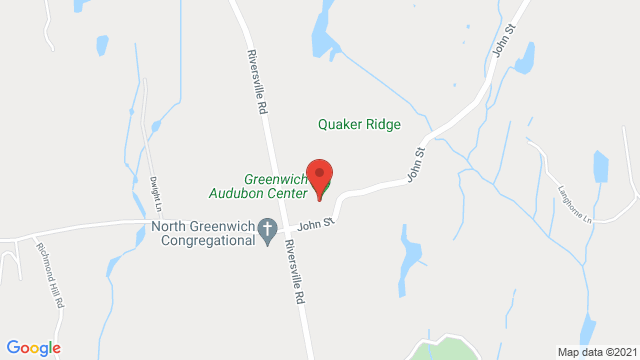 Moths are not only tremendously beneficial pollinators, but also come in an impressive array colors, patterns, shapes, and sizes. Some moths are as colorful and elegant as butterflies, and others have truly impressive camouflage abilities. Some moths are giant, and as large as a person's hand! There are many beautiful moths that might be right outside your home, that you may have never realized were there due to their elusive nature and nocturnal activity. Following a slide show presentation, we will take a nighttime walk to search for moths, listen to the many other late summer insects of our area such as Katydids and watch for other nocturnal creatures such as bats flying over our heads!
This IN-PERSON program has a limited capacity of participants and will be held entirely outdoors. All non-vaccinated participants are required to wear a face mask covering for the duration of the program.
Our buildings and facilities are still closed to the public, so we please ask that you plan accordingly as our restrooms will not be available.
Tickets MUST be purchased in advance through our online ticket sales page. There will be no ticket sales at the door the day of the program. Please be prepared to show proof of your ticket registration, either as a printed copy of your registration receipt or your registration confirmation email on your phone.
Program Fee: Tickets are $15 per person.
Registration is required. Select HERE to Register.
Recommended for ages 6 and up.
Please register for the quantity of ALL members in your party. The rate for children and adults is the same.
We will meet you in our parking lot at the start of the program. Please ensure everyone in your party has a face mask.
For questions, please contact Ryan MacLean at Ryan.MacLean@audubon.org or 203-930-1353.
​Please Note: By signing up for this event you are consenting to receive emails from Audubon about this program and our conservation work. You may opt-out of our emails at any time. Ticket purchases are final and non-refundable. If you cannot attend the program for any reason, you can share your ticket with another guest.
Luna Moth. Photo: Creative Commons
Greenwich Audubon Center is a vibrant nature education center located at the main 285-acre Audubon sanctuary in Greenwich. We are a part of the Audubon Connecticut state office of the National Audubon Society and Atlantic Flyway, and steward a total of seven sanctuaries in the Greenwich area. Our mission is to protect birds and the places they need, today and tomorrow. Visitors are welcome to enjoy our miles of trails, nature programs, education resources, conservation-themed events, and nature store throughout the year.
We support a diverse and inclusive environment, and welcome individuals of all races, physical and mental abilities, sexual orientations, gender identities, ethnicities, and perspectives. We work with families to modify programs for accessibility where possible.
Learn more about Accessibility at Greenwich Audubon Center