Program
Nature Sprouts: Early Childhood Experiences
Thursday, September 03, 2020
10:00am - 11:00am Eastern Greenwich, Connecticut
Location Details
Greenwich Audubon Center
613 Riversville Road, Greenwich, 06831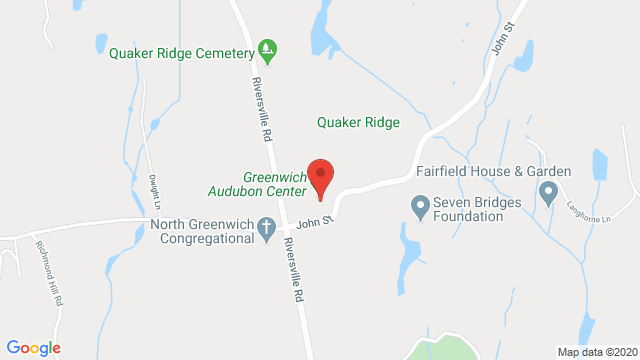 The Greenwich Audubon Center welcomes little ones and their grown-ups to discover, explore, and investigate nature. Activities include animal experiences, dramatic play, stories, and more!
Ages 1.5 - 3 and their caregivers
$20 per child
RSVP is required
For questions and to RSVP, please contact Caroline Bailey at Caroline.Bailey@audubon.org or 203-900-3349.
Please note, by signing up for this event you are consenting to receive emails from Audubon about this program and our conservation work. You may opt-out of our emails at any time.
Photo: Hearst Connecticut Media Group
Greenwich Audubon Center is a vibrant nature education center located at the main 285-acre Audubon sanctuary in Greenwich. We are a part of the Audubon Connecticut state office of the National Audubon Society and Atlantic Flyway, and steward a total of seven sanctuaries in the Greenwich area. Our mission is to protect birds and the places they need, today and tomorrow. Visitors are welcome to enjoy our miles of trails, nature programs, education resources, conservation-themed events, and nature store throughout the year.
We support a diverse and inclusive environment, and welcome individuals of all races, physical and mental abilities, sexual orientations, gender identities, ethnicities, and perspectives. We work with families to modify programs for accessibility where possible.
Learn more about Accessibility at Greenwich Audubon Center