Help restore native habitat for birds and other wildlife by taking part in the Dilmaghani Family Challenge – and double your impact!​
Just steps from the Kimberlin Center building at Greenwich Audubon Center lie hundreds of acres of refuge for people and wildlife alike. Protecting these pockets of wild places is at the heart of our work at Audubon. We are currently taking on one of the greatest threats to our sanctuaries: Invasive Species!
Our native plants are being choked out by aggressive alien plants across our sanctuaries, and the wildlife that depends on native plants are losing critical sources of food, shelter, and nesting habitat. In response, we are launching an intensive invasive species management plan on our sanctuaries.
With your support, we can make a significant impact from now through December 31, 2020. Thanks to the generous Dilmaghani Family Habitat Restoration Challenge grant in support of this project, your gift will be matched dollar for dollar up to $61,000. This funding will go a long way in helping to restore habitat that birds, other wildlife, and people all depend upon.
Please Help Today and Take Part in the Dilmaghani Family Habitat Restoration Challenge!
Three ways to give:
Or make your contribution by downloading and filling out the giving form and mailing it in with a check (with "Habitat Restoration Challenge" on the memo line) or with your credit card information to: Greenwich Audubon Center, 613 Riversville Road, Greenwich, CT 06831.
There are two ways to have your gift matched! Gifts of $1500 or less will be matched dollar for dollar and will be applied directly to support the restoration of the 25-acre area (in red on the map below). Gifts greater than $1500 will be applied to our Land Stewardship Endowment Fund to ensure the long-term stewardship of this restored habitat, and will be eligible for a 1:3 match.
This matching challenge is made possible by the generous support of the Dilmaghani Family, who have enjoyed and appreciated the Greenwich Audubon Center sanctuaries over four generations. They would like to encourage all people who treasure these sanctuaries to participate in their restoration.

More ways to get involved
Learn & Explore
Where birds thrive, people prosper. Help us transform local communities into places where birds flourish. Learn what you can do to nurture wildlife, nature, and conservation in Connecticut.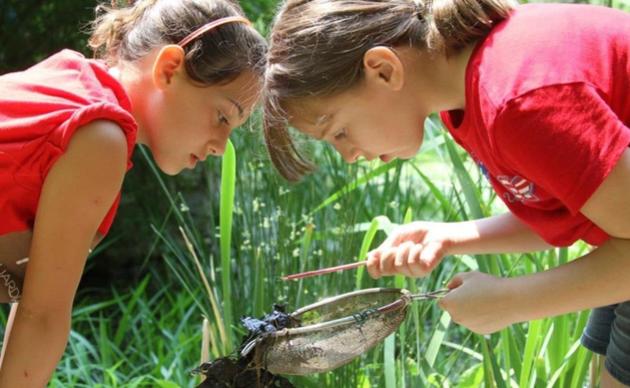 Support Our Work
Through land stewardship, science, education, and advocacy, we work to preserve habitat and protect bird species that are of state, national, and global concern. Your gift can make a difference.
Join Our Family
When you become a member of Greenwich Audubon Center, you are nurturing bird-friendly communities and a natural heritage for generations to come. Help us do great things.