Community Naturalist
Fall Migration Bird Tour
Saturday, October 14, 2023
7:00am - 8:30am Eastern Greenwich, Connecticut
Location Details
Greenwich Audubon Center
613 Riversville Rd, Greenwich, 06831, CT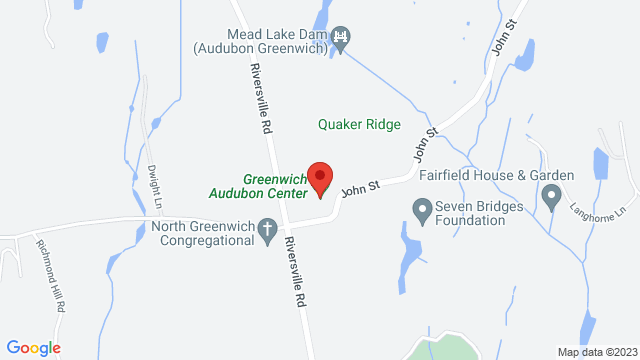 Join Naturalist Ryan MacLean for a morning bird tour at the Greenwich Audubon Center! The center's open fields, apple orchard, wetlands, and woodlands provide great habitat for migrating birds such as warblers, vireos, tanagers, thrushes, orioles and more. We will also stop at our Quaker Ridge Hawk Watch in hopes of seeing migrating hawks, eagles, falcons, and vultures overhead. Binoculars will be available for those who don't have them. Meet in the Audubon Center in Greenwich parking Lot.
The program is FREE but participants must register in advance through our online ticket sales page with additional contributions optional. Please select the date from the registration page of the program you wish to attend. There will be no ticket sales at the door the day of the program. Please be prepared to show proof of your ticket registration, either as a printed copy of your registration receipt or your registration confirmation email on your phone.
Program Fee: Admission is FREE but donations are encouraged. Your contributions help support our conservation work, including advocating for the protection of birds and the habitats they depend on for survival.
Registration is required. Select HERE to Register for the date of your choosing.
Recommended for ages 6 and up.
Please register for the quantity of ALL members in your party.
We will meet you in our parking lot at the start of the program.
For questions, please contact Ryan MacLean at Ryan.MacLean@audubon.org or 203-930-1353.
Photo: Ryan MacLean
Greenwich Audubon Center is a vibrant nature education center located at the main 285-acre Audubon sanctuary in Greenwich. We are a part of the Audubon Connecticut state office of the National Audubon Society and Atlantic Flyway, and steward a total of seven sanctuaries in the Greenwich area. Our mission is to protect birds and the places they need, today and tomorrow. Visitors are welcome to enjoy our miles of trails, nature programs, education resources, conservation-themed events, and nature store throughout the year.
We support a diverse and inclusive environment, and welcome individuals of all races, physical and mental abilities, sexual orientations, gender identities, ethnicities, and perspectives. We work with families to modify programs for accessibility where possible.
Learn more about Accessibility at Greenwich Audubon Center