Birds & Wildlife
Important Bird Areas
A global Audubon program dedicated to identifying and safeguarding habitat to protect sustainable populations of birds
Audubon's Important Bird Areas (IBA) Program is a global effort to identify and protect habitat that will protect sustainable populations of birds. The program is built around an adaptable, science-based blueprint that allows Audubon and other conservation partners to make sound conservation decisions in the face of considerable uncertainty from the changing climate, the economy, and gaps in our knowledge of the abundance and distribution of our highest priority species.
Connecticut's IBA Program strives to complement the conservation programs of our state, federal, and nonprofit partners. By connecting people with nature, working with land stewards to develop conservation strategies, and supporting the implementation of these plans at a local level, the IBA Program fills an important niche in statewide conservation efforts by working to protect areas that aren't easily protected under other conservation programs.
The IBA program is overseen by BirdLife International, with Audubon as the partner designate in the United States and has become a key component of many bird conservation efforts, including, Partners in Flight, North American Waterbird Conservation Plan, and the U.S. Shorebird Conservation Plan.
Connecticut has more than 25 publicly recognized IBAs and three are in Greenwich:
Greenwich Audubon Center (& the Quaker Ridge Hawk Watch count site)
Great Captain's Island (just offshore in Long Island Sound)
How you can help, right now
Learn & Explore
Where birds thrive, people prosper. Help us transform local communities into places where birds flourish. Learn what you can do to nurture wildlife, nature, and conservation in Connecticut.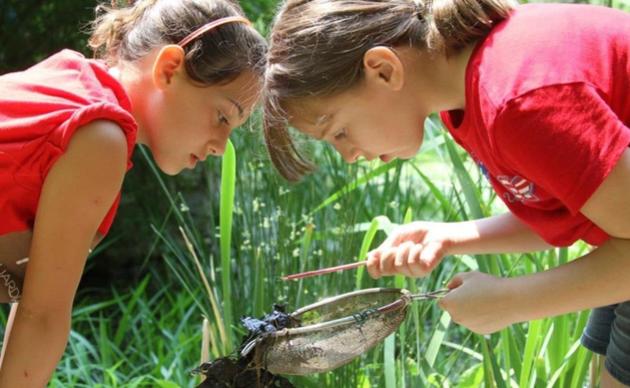 Support Our Work
Through land stewardship, science, education, and advocacy, we work to preserve habitat and protect bird species that are of state, national, and global concern. Your gift can make a difference.
Join Our Family
When you become a member of Greenwich Audubon Center, you are nurturing bird-friendly communities and a natural heritage for generations to come. Help us do great things.