Career Opportunities​
Audubon offers various employment opportunities related to conservation, as well as positions within our infrastructure team. To learn more, please visit the National Audubon Society Career Center to review and apply for current opportunities.
Internships
The Eco-Leadership Corps
The 2023 Eco-Leadership Corps is an intern program for high school students to spend eight weeks working at our center in conservation leadership development while exploring and enhancing the 285-acre Greenwich Audubon Main Sanctuary, as well as several offsite locations of conservation interest. Interns will begin working on June 28th, Monday-Friday from 9 am to 3 pm, until August 18th. This intern program has three core components: Corps interns will study New England ecology with Audubon naturalists, improve bird habitat through hands-on learning of land stewardship practices, and develop educational programs for use in Audubon conservation programs throughout the region.
Local Ecology
Understanding the environment around us is the backbone to the Eco-Leadership. Use what you learn on our 285-acre property to inform and give context to the other primary program goals of the internship!
As a team, take on a land stewardship project that helps support the conservation initiatives and missions of the Greenwich Audubon Center. Help rebuild boardwalks and clear trails, restore and rehabilitate overgrown sanctuary to support bird conservation, or identify and remove invasive plant species.
Conservation Education is the primary focus of the Eco-Leadership Corps. Each week, let out all your creativity as you work in a group to create an original lesson idea, that you will then deliver to our Summer Nature Day Camp groups. We have had lessons on creating bird beaks to catch specific food, identifying the different parts of a mushroom, pond food webs and more!
How you can help, right now
Learn & Explore
Where birds thrive, people prosper. Help us transform local communities into places where birds flourish. Learn what you can do to nurture wildlife, nature, and conservation in Connecticut.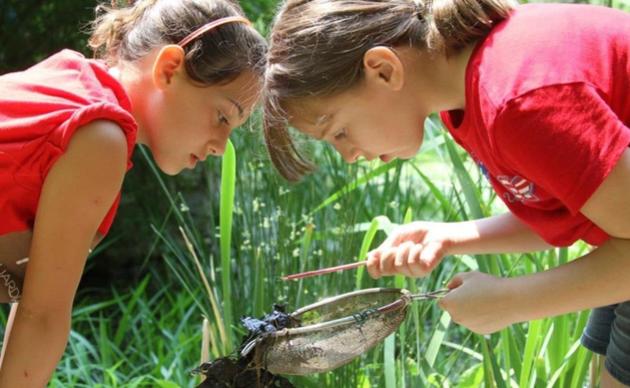 Support Our Work
Through land stewardship, science, education, and advocacy, we work to preserve habitat and protect bird species that are of state, national, and global concern. Your gift can make a difference.
Join Our Family
When you become a member of Greenwich Audubon Center, you are nurturing bird-friendly communities and a natural heritage for generations to come. Help us do great things.