Programs
Ecological Gardens & Landscapes
Discover how to create beautiful outdoor spaces that benefit wildlife and people
Join Greenwich Audubon Center for Ecological Gardens & Landscapes—learning opportunities for creating ecologically beneficial and beautiful outdoor spaces.
One of the best ways we can support wildlife in our homes, schools, or community spaces is through gardening. While most people agree that vibrant local environments are beautiful, and fostering them without the use of harmful chemicals is beneficial, doing so requires an understanding of how plants, animals, and people interact to create balanced ecosystems.
Small-Group Private Sessions
Develop a deeper understanding of ecological gardening through our private sessions offering. These private sessions may last up to 2 hours each and are designed to help you better understand ecological balance in the landscape and equip you with the strategies used to accomplish this. Select here to learn more and register.
Spring 2021 Course Series
We invite you to take part in our immersive 12-hour Ecological Gardens & Landscapes program course series, led by James Carr—who taught at the New York Botanical Garden for more than 20 years. This comprehensive course series will use outdoor classroom and hands-on learning to teach you everything you need to know in order to design, install, cultivate, and manage thriving, pesticide-free gardens and home landscapes.
This course series will take place over three Saturdays, with two class sessions per Saturday. Between each day's pair of sessions, you will have a break. During this time, you are welcome to stay onsite or go offsite and return in time for the second session. All classes will take place mostly outside in a small group setting on the Audubon grounds, and participants are required to wear face masks.
Once you register for the course, we will reach out to you with more information about the program, including a syllabus. If you are unable to make one of the sessions or dates, the instructor is also available for private sessions. If you are interested in this option, please reach out to us for private session rates. Capacity is limited, so we encourage you to register early.
Get ready to create your own ecological garden oasis! Come with a desire to learn, leave with a solid foundation of know-how.
Spring 2021 Course Series Schedule
6 classes in total, 2 per Saturday, held across 3 Saturdays
Saturday, May 22, 2021
Introduction to Ecological Gardening (10 a.m. – 12 p.m.)
& What Plants Need, Part I (1 – 3 p.m.)
Saturday, June 5, 2021
What Plants Need, Part II (10 a.m. – 12 p.m.)
& Natural Pest Control, Part I (1 – 3 p.m.)
Saturday, June 19, 2021
Natural Pest Control, Part II (10 a.m. – 12 p.m.)
& Managing Your Plants (1 – 3 p.m.)
Program Fee and Registration
Program Fee: $199 per person for the entire course series package
Pre-registration is required
Recommended for ages 16 and up
We will meet you in our parking lot at the start of the program. Please ensure everyone in your party is wearing a face mask.
For questions, please contact us at greenwichcenter@audubon.org or 203-869-5272.

Help make the world a better place
Learn & Explore
Where birds thrive, people prosper. Help us transform local communities into places where birds flourish. Learn what you can do to nurture wildlife, nature, and conservation in Connecticut.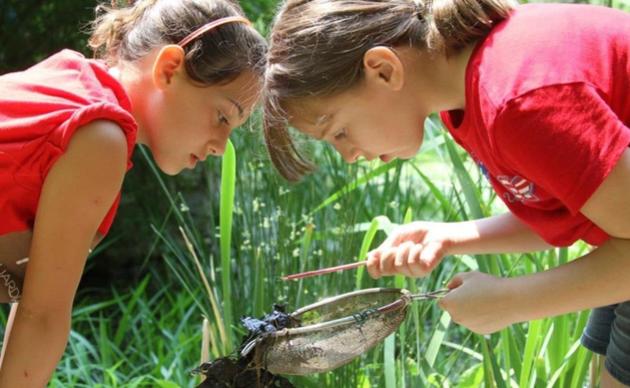 Support Our Work
Through land stewardship, science, education, and advocacy, we work to preserve habitat and protect bird species that are of state, national, and global concern. Your gift can make a difference.
Join Our Family
When you become a member of Greenwich Audubon Center, you are nurturing bird-friendly communities and a natural heritage for generations to come. Help us do great things.