FIeld Trip
Birding Field Trip to Allen's Meadows
Sunday, October 20, 2019
7:00am - 9:00am Wilton, Connecticut
Location Details
Allen's Meadows
423 Danbury Road, Wilton, 06897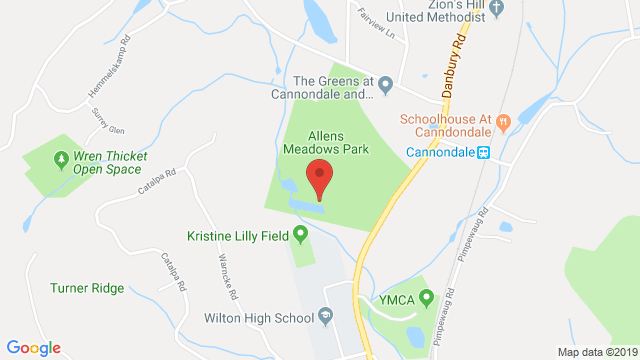 **New Time - This field trip time is now 7 - 9 a.m. (changed from 10 a.m. - 12 p.m. for better birding timing)**
Explore Allen's Meadows in Wilton—one of the state's best locations to view migrating sparrows and other songbirds. Join us as we visit the fields and community gardens of this neighborhood park in search of fall migrants such as Vesper Sparrow, White-Crowned Sparrow, American Pipit, Orange-Crowned Warbler as well as hawks and eagles. Binoculars will be available to those who need them.
Ages 6 & up are welcome
Admission is FREE
RSVP is requested
Allen's Meadows is located on Route 7 just north of Wilton High School. For those interested, we will be coordinating a carpool from Greenwich Audubon Center (at 613 Riversville Road, Greenwich, CT).
For questions, travel/carpooling details, and to RSVP, contact Ryan MacLean at Ryan.MacLean@audubon.org or 914-417-5234.
Greenwich Audubon Center is a vibrant nature education center located at the main 285-acre Audubon sanctuary in Greenwich. We are a part of the Audubon Connecticut state office of the National Audubon Society and Atlantic Flyway, and steward a total of seven sanctuaries in the Greenwich area. Our mission is to protect birds and the places they need, today and tomorrow. Visitors are welcome to enjoy our miles of trails, nature programs, education resources, conservation-themed events, and nature store throughout the year.
We support a diverse and inclusive environment, and welcome individuals of all races, physical and mental abilities, sexual orientations, gender identities, ethnicities, and perspectives. We work with families to modify programs for accessibility where possible.
Learn more about Accessibility at Greenwich Audubon Center