Birding
Fall Migration Bird Tour
Experience the magic of fall bird migration at Greenwich Audubon Center!
Saturday, September 25, 2021
7:00am - 9:00am Eastern Greenwich, Connecticut
Location Details
Greenwich Audubon Center
613 Riversville Road, Greenwich, 06831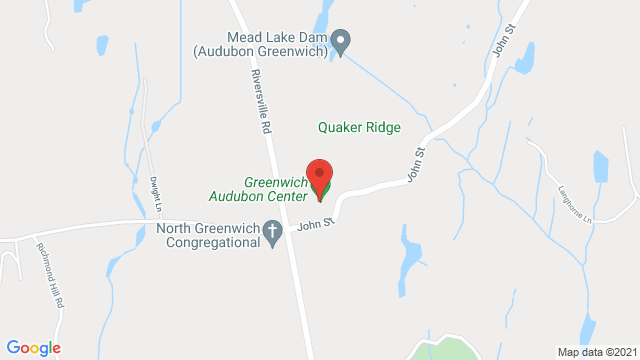 Join Bird Education Specialist Ryan MacLean for an in-person bird tour at the Greenwich Audubon Center. The center's open fields, apple orchard, wetlands, and woodlands provide great habitat for migrating birds such as warblers, vireos, tanagers, thrushes, orioles, and others. We will also stop at our Quaker Ridge Hawk Watch in hopes of seeing migrating hawks, eagles, falcons, and vultures overhead. Binoculars will be available for those who don't have them.
This IN-PERSON program will have a limited number of participants and all participants are required to wear a face mask covering for the duration of the program. Our buildings and facilities are still closed to the public, so we please ask that you plan accordingly as our restrooms will not be available.
Program Fee: FREE
RSVP is required. Please email Ryan at ryan.maclean@audubon.org to register.
Recommended for ages 6 and up
Meet in the Greenwich Audubon Center parking lot at the start of the program.
Please bring and ensure everyone in your party is wearing a face mask. Please bring binoculars if you own them.
For questions, please contact Ryan MacLean at Ryan.MacLean@audubon.org or 203-930-1353.
​Please note, by signing up for this event you are consenting to receive emails from Audubon about this program and our conservation work. You may opt-out of our emails at any time.
Photo: Ryan MacLean/Greenwich Audubon Center
Greenwich Audubon Center is a vibrant nature education center located at the main 285-acre Audubon sanctuary in Greenwich. We are a part of the Audubon Connecticut state office of the National Audubon Society and Atlantic Flyway, and steward a total of seven sanctuaries in the Greenwich area. Our mission is to protect birds and the places they need, today and tomorrow. Visitors are welcome to enjoy our miles of trails, nature programs, education resources, conservation-themed events, and nature store throughout the year.
We support a diverse and inclusive environment, and welcome individuals of all races, physical and mental abilities, sexual orientations, gender identities, ethnicities, and perspectives. We work with families to modify programs for accessibility where possible.
Learn more about Accessibility at Greenwich Audubon Center