Let's Go Birding Together
An LGBT Pride Celebration and Bird Walk
Saturday, October 19, 2019
9:00am - 12:00pm
Location Details
Greenwich Audubon Center
613 Riversville Road, Greenwich, 06831
The Greenwich Audubon Center is located at the intersection of Riversville Road and John Street in Greenwich, Connecticut.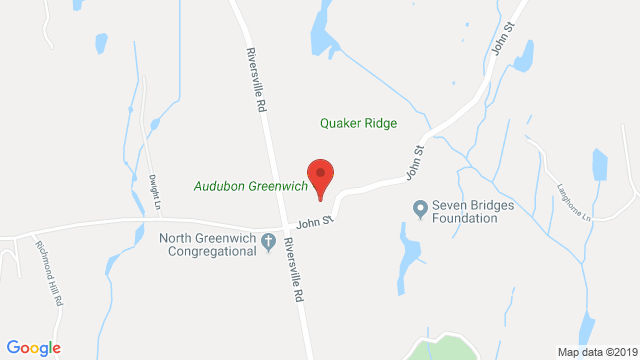 Fall migration is upon us and it's beautiful outside! Join us for a special celebration of inclusion and take a leisurely walk through the fields and woods of Greenwich Audubon Center to learn about the many colorful birds that live here. We will also spend time watching for migrating hawks, eagles and falcons at the center's Quaker Ridge Hawk Watch. Our "Let's Go Birding Together" (LGBT) walk is for anyone who enjoys community, adventure, and wants to get outdoors. We welcome those who identify as LGBTQ, allies, families, and anyone who wants to enjoy an outdoor experience that is fun and inclusive.
All ages are welcome
$5 Audubon members, $8 non-members
RSVP is requested
For more information and to RSVP, contact Caroline Bailey at Caroline.Bailey@audubon.org or 203-900-3349.
Greenwich Audubon Center is a vibrant nature education center located at the main 285-acre Audubon sanctuary in Greenwich. We are a part of the Audubon Connecticut state office of the National Audubon Society and Atlantic Flyway, and steward a total of seven sanctuaries in the Greenwich area. Our mission is to protect birds and the places they need, today and tomorrow. Visitors are welcome to enjoy our miles of trails, nature programs, education resources, conservation-themed events, and nature store throughout the year.
We support a diverse and inclusive environment, and welcome individuals of all races, physical and mental abilities, sexual orientations, gender identities, ethnicities, and perspectives. We work with families to modify programs for accessibility where possible.
Learn more about Accessibility at Greenwich Audubon Center