Sanctuaries
Gimbel Audubon Sanctuary
An 80-acre sanctuary that is part of the former Gimbel estate and features diverse forestland
Hours: Open Daily, Sunrise to Sunset
Maintenance Status: Unfortunately, the trail entrances are inaccessible due to invasive species growth. We encourage you to check out our other sanctuaries and check back here for an updated status in the future!
Location: The main entrance is via a trail on Sherwood Avenue opposite Nutmeg Drive. You can also enter the sanctuary by a 50-foot-wide, tree-shaded right of way adjacent to the Greenwich Woods Nursing Home on King Street, where parking is available on the south side of the Greenwich Woods parking lot by the stone wall.
This is one of seven sanctuaries managed by the National Audubon Society in Greenwich. The Gimbel Audubon Sanctuary is part of the former 200-acre Gimbel estate, which was bought by Issac Gimbel in 1925 and occupied by his family for three generations. The Gimbel Foundation gave 37 acres to the local Audubon Society of Greenwich chapter in 1972 and John Fereri gave another 43 acres in 1995.
The 80-acre Gimbel Audubon Sanctuary provides a wide diversity of habitats to explore. A hardwood forest of oak, hickory, beech, and tulip trees, as well as groves of spruce, pine, fir, and hemlock are crossed by several small streams and wetlands. A large old field hosts grouse and Wild Turkeys as well as nesting Eastern Bluebirds in the spring and summer. Near the parking area are a flood retaining wall and an old orchard that provides a cloud of apple blossoms in the spring. The adjacent path leads to an open meadow and then to a memorial garden filled with plants attractive to butterflies. A hiking trail connects the Gimbel Audubon Sanctuary to the Nature Conservancy's Byram River Gorge Preserve to the north.
How you can help, right now
Learn & Explore
Where birds thrive, people prosper. Help us transform local communities into places where birds flourish. Learn what you can do to nurture wildlife, nature, and conservation in Connecticut.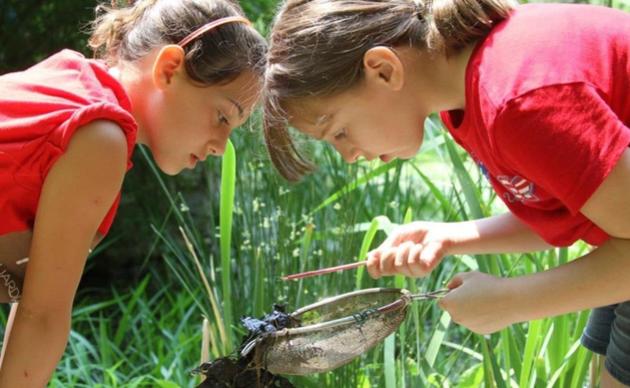 Support Our Work
Through land stewardship, science, education, and advocacy, we work to preserve habitat and protect bird species that are of state, national, and global concern. Your gift can make a difference.
Join Our Family
When you become a member of Greenwich Audubon Center, you are nurturing bird-friendly communities and a natural heritage for generations to come. Help us do great things.