Sanctuaries
Main Sanctuary
A 285-acre sanctuary, with 7 miles of trails, that is also the location of Greenwich Audubon Center
Trail Hours: Open Daily, Sunrise to Sunset
Suggested Trail Use Donation: $6
National Audubon Society manages seven sanctuaries in Greenwich. The Main Sanctuary (285 acres) at Greenwich Audubon Center at 613 Riversville Road opened in 1943 on land donated by Eleanor Clovis Reese and H. Hall Clovis and quickly established itself as National Audubon Society's first environmental education center.
Members and the public are welcome to enjoy the 7 miles of trails throughout the year. The sanctuary's trails lead to hardwood forests, old fields, lake, streams, and vernal pools. Reminders of the past, such as stone walls and original New England homestead buildings, are a part of our rich landscape.
Ecosystems at the sanctuary include large open fields, successional thickets, young and mature forests of mixed oak, beech, and maple, Mead Lake, shrub swamps, several vernal pools, Indian Spring Pond (human-made and present throughout the year), red maple swamps, and a small grove of hemlock trees. Also, at the sanctuary are a beautiful old apple orchard, honeybee hives, wildflower meadows, a butterfly garden, and bird feeding station.
The east branch of the Byram River crosses the property and was dammed in the nineteenth century to create shallow Mead Lake, home to frogs, water snakes, and turtles. You will find a boardwalk and two bird blinds on the Lake Loop Trail.
Noteworthy wildlife at the center includes River Otter, Muskrats, Wood Ducks, White-tailed Deer, Coyotes, Flying Squirrels, nesting Eastern Bluebirds, Wild Turkeys, Bats, and a wide spectrum of reptiles, amphibians, and birds. Seasonal highlights include the late winter movement of Spotted Salamanders to their breeding pond, spring warbler migration, late summer meadow insects, and the nocturnal fall migration of the Saw-whet Owl.
Also On the Property
The Kimberlin Nature Education Center building is located at the Main Sanctuary and serves as Greenwich Audubon Center's main welcome center, houses the Hilfiger Children's Learning Center, The Nature Store, The Perch Coffee Lounge, and is an active hub for conservation events, exhibits, offices, and classrooms.
For more information about the Kimberline Nature Education Center and other resources at this location, select here.
Wildlife Sightings
Did you see something interesting or curious while visiting? Let us know!
Write it in Wildlife Sightings Log in the front hall of the Kimberlin Nature Education Center
Post a photo or description on our Facebook page: www.facebook.com/audubongreenwich
Leave a voicemail message for our naturalist team at 203-869-5272 x353
Email a description and/or photographs to greenwichcenter@audubon.org
Help make the world a better place
Learn & Explore
Where birds thrive, people prosper. Help us transform local communities into places where birds flourish. Learn what you can do to nurture wildlife, nature, and conservation in Connecticut.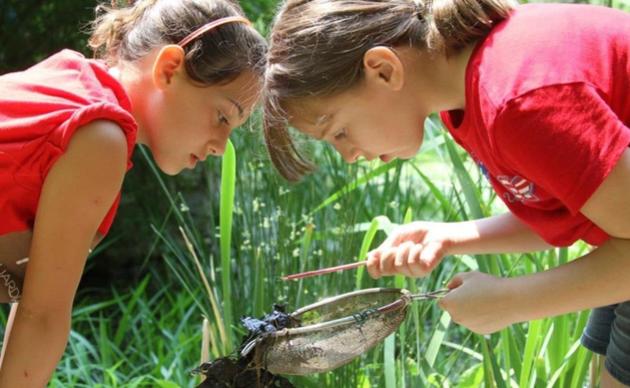 Support Our Work
Through land stewardship, science, education, and advocacy, we work to preserve habitat and protect bird species that are of state, national, and global concern. Your gift can make a difference.
Join Our Family
When you become a member of Greenwich Audubon Center, you are nurturing bird-friendly communities and a natural heritage for generations to come. Help us do great things.