Greenwich Audubon Center
Melissa Groo Gallery at Audubon Greenwich
Spectacular Wildlife Photography on Display and Available for Purchase
Melissa Groo's spectacular works of wildlife photography are on display in Kiernan Hall at the Audubon Center in Greenwich. From iconic birds of North America to majestic animals of Africa, this special selection, curated by the photographer herself, conveys Melissa's passion for conservation and demonstrating the need for protection by showing the beauty of everyday life among wildlife in their natural habitats.
Melissa Groo Gallery
Kiernan Hall
Audubon Center in Greenwich - 613 Riversville Rd, Greenwich
Open Daily 10 a.m. - 5 p.m.
Exhibit Made Possible Through the Generous Support of Eaddo & Peter Kiernan
All works available for purchase. Purchases help support the conservation efforts of Audubon Greenwich.
Bio
From melissagroo.com
Melissa Groo is a wildlife photographer, writer, conservationist, and ethicist with a passion for educating people about the marvels of the natural world. She believes that photography can be both fine art and a powerful vehicle for storytelling, and considers herself a "wildlife biographer" as much as a wildlife photographer. It is her mission to raise awareness and change minds about not only the extrinsic beauty of animals, but also their intrinsic worth.
Melissa writes a bimonthly column on wildlife photography for Outdoor Photographer magazine, and is a contributing editor to Audubon magazine. She is an Associate Fellow with the International League of Conservation Photographers.
Melissa is passionate about ethics in wildlife photography. She advises the National Audubon Society on photography content and ethics, and created their Guide to Ethical Bird Photography with Kenn Kaufman. She has also advised National Wildlife Magazine and NANPA (North American Nature Photography) on guidelines for ethical wildlife photography. She is Chair of NANPA's Ethics Committee. You can read more about her thoughts on ethics in these Outdoor Photographer articles here and here.
In 2017, Melissa was awarded the Katie O'Brien Lifetime Achievement Award by Audubon Connecticut, for demonstrating exceptional leadership and commitment to the conservation of birds, other wildlife, and their habitats. She also received the NANPA 2017 Vision Award, given to a photographer every two years in recognition of early career excellence, vision and inspiration to others in nature photography, conservation and education.
Melissa worked for years at the Cornell Lab of Ornithology, on elephant communication in the Bioacoustics Research Program. She was a research assistant for scientist Katy Payne on The Elephant Listening Project, and spent field seasons in the rainforest of central Africa studying forest elephants in the wild, where she learned to listen deeply and watch closely.
Her photographs and articles have been published in Smithsonian, Audubon, Outdoor Photographer, Birdwatching, National Wildlife, Living Bird, Natural History, Montana Outdoors, and New York State Conservationist. A recent magazine assignment for Audubon on American flamingos took her to Great Inagua in the Bahamas (forthcoming). She has traveled several times on assignment for Smithsonian magazine to photograph endangered Rothschild's Giraffes in Uganda, Spirit Bears in British Columbia's Great Bear Rainforest, and the spring migration of Sandhill Cranes in Nebraska.
Melissa has received awards and honorable mentions in national and international photography competitions, including Audubon (Grand Prize winner 2015), Nature's Best, NANPA (North American Nature Photography Association), and Birds as Art. She shows regularly and her fine art prints are in personal and corporate collections. Her photographs have been exhibited in numerous private galleries and a number of public venues, including the Smithsonian National Museum of Natural History.
All of Melissa's photographs are taken in the wild, without any baiting. She tries her best to disrupt her subjects as little as possible. The welfare of the animal she is photographing is always her first priority.
How you can help, right now
Learn & Explore
Where birds thrive, people prosper. Help us transform local communities into places where birds flourish. Learn what you can do to nurture wildlife, nature, and conservation in Connecticut.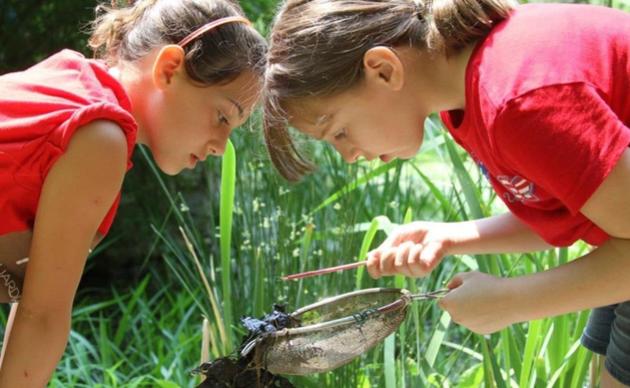 Support Our Work
Through land stewardship, science, education, and advocacy, we work to preserve habitat and protect bird species that are of state, national, and global concern. Your gift can make a difference.
Join Our Family
When you become a member of Greenwich Audubon Center, you are nurturing bird-friendly communities and a natural heritage for generations to come. Help us do great things.