Add native plants to your garden and create a bird and wildlife-friendly habitat for all to enjoy
**The Greenwich Audubon Center 2020 Spring Native Plant Sale has been canceled. We look forward to seeing you and your green thumb next year!**

2019 Plant Sale Information
Looking to beautify your garden? Want to attract more birds and butterflies? Check out the annual Native Plant Sale: For The Birds, Butterflies, & Bees hosted May 18 and 19, 2019 by the National Audubon Society in Greenwich, Connecticut.
Sale & pick up hours: May 18 and 19 (10 a.m. - 5 p.m.). **If you cannot pick up your plants on Saturday or Sunday, please make separate arrangements to pick up your plants with Andy Chapin at achapin@audubon.org or 203-930-1348.
Pre-orders are due by Friday, April 26, 2019.
Print the Native Plant Sale Order Form Here
Need help choosing the right plants? Check out Plants for Birds.
Native plants are not only beautiful but also tremendously benefincial—serving as important food and shelter sources for birds, insects, and other wildlife. Audubon recognizes that encouraging native plants in the landscape is an essential part of conservation in the United States. By adding native plants to your plantings, you are helping to re-establish vital wildlife-friendly habitats that beautify your property and support local conservation.
Together we can make a great impact, one garden at a time.
Why Native Plants?
Douglass Tallamy, author of Bringing Nature Home, wrote about how plants and wildlife share a complex evolutionary history that was developed over thousands (or millions) of years. Plants form the base of the food pyramid and other animals either eat the plants or eat the things that eat the plants (ex: caterpillars eat plants and birds eat caterpillars). Over time, many plants and animals developed specialized relationships (ex: milkweed and Monarch butterflies – Monarch butterflies lay the eggs on milkweed plants). This created greater species diversity and more complex ecosystems. By planting a broad variety of native plants, you are fostering a healthier ecosystem and supporting many levels of wildlife.
Right Plant, Right Place
The key to planting success is to match plants to the types of environments that they grow best in. It's hard to grow a plant that likes lots of moisture on a dry hillside or sun-loving perennial in deep shade. By planting plants that like the conditions you have, you are working with nature and will have greater success with less effort and expense.
There are many factors that determine the right place. The following are some of the most important:
Climate or Hardiness Zone: Greenwich/Stamford is within USDA Hardiness Zone 6B
Hours of sunlight: 6 hours or more = full sun; 3-6 hours = partial sun; less than 3 hours = shade
Soil type: pH is the most important factor with soil, but there are other factors that are important such as the amount of nutrients available and structure or components. A soil test will tell you these things. Soil tests are available through UCONN, www.soiltest.uconn.edu, and are not very expensive.
Soil moisture: typically dry, wet, or somewhere in between, the level of moisture in your soil matters too
Resources
Plants for Birds: Audubon's online resource for finding native plants for birds in your area
Guidelines for Enhancing Your Backyard Habitat for Wildlife: a booklet available online by CT DEEP that gives a good overview of why and how you can create habitat around your home
Native Plant Center at Westchester Community College: a great place to find information on native plants and where to plant them. Includes some suggestion for plants in different areas (shade, wet, dry, etc.)
Lady Bird Johnson Wildflower Center: information on native plants, good search functions, and searchable by plants native to a state
Missouri Botanical Garden: more information on native plants, good search functions, has a Missouri bias although most plants that grow there will grow in CT, not searchable by plants native to a state, but is searchable by plant Hardiness Zone
UCONN Plant Database: an information resource for landscape plants for CT (trees, shrubs, and vines) both native and non-native plants
New England Wild Flower Society, Go Botany: plant identification tools, information, and a teaching resource for plants native to New England
Sample Plant Lists for This Area: compiled by Carolyn Summers for the Native Plant Center at Westchester Community College
Xerces Society: pollinator resources for the United States and Canada, includes plant lists
Native Plant Brochure & Plant List: a helpful resource by Westchester.gov
Helpful Books
The Living Landscape (Darke & Tallamy)
Attracting Native Pollinators (Xerces Society)
Audubon Guide to Attracting Birds (Kress)
Bringing Nature Home (Tallamy)
Questions about bird-friendly plants or practices? Contact our center at 203-869-5272 or reach out to our staff:
Help make the world a better place
Learn & Explore
Where birds thrive, people prosper. Help us transform local communities into places where birds flourish. Learn what you can do to nurture wildlife, nature, and conservation in Connecticut.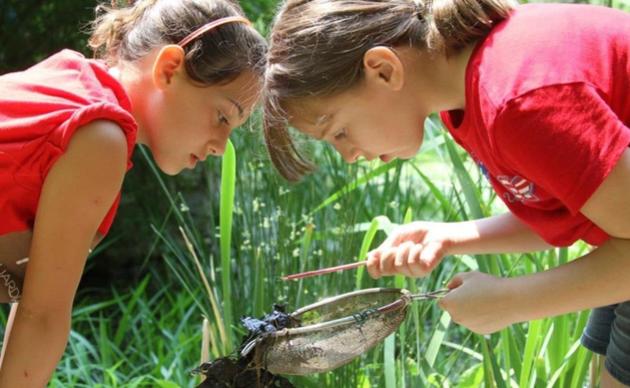 Support Our Work
Through land stewardship, science, education, and advocacy, we work to preserve habitat and protect bird species that are of state, national, and global concern. Your gift can make a difference.
Join Our Family
When you become a member of Greenwich Audubon Center, you are nurturing bird-friendly communities and a natural heritage for generations to come. Help us do great things.