Greenwich Audubon Center
Nature Play Trail
Have fun while learning about and experiencing nature on our wheelchair-and-stroller-accessible play trail
The Greenwich Audubon Center Nature Play Trail is a playground for both humans and animals! The wheelchair-and-stroller-accessible trail features "islands" along the way where children can engage in "nature play"—interacting primarily with natural features of the landscape to learn, discover, and explore.
The six activity stations along the trail include a sensory garden, toddler circle/"little kids" climbing area, rain garden, hand pump and water play station, flowing creek and pond, and a "big kids" discovery area. These interactive spaces offer children the chance to climb, slide, splash, build, play outdoor instruments, learn about water flow through a rain garden, explore critters in a flowing creek, or simply observe the beauty of their surroundings.
Native flowers and plants along the easy-to-walk, zig-zag trail attract birds, butterflies, bees and other wildlife that are beneficial pollinators for the planet. Summertime brings blooming milkweed, butterfly weed, wild lupine, and other flowers, while late summer and early fall welcome seas of goldenrod, thistle, and asters. It's not uncommon to find Monarch Butterflies nectaring on milkweed, American Goldfinches feeding on thistle, or Hummingbird Clearwing Moths buzzing from flower to flower.
At the bottom of the Nature Play Trail is Georgie's Pond, a place where families can observe an incredible variety of pond life from two wooden viewing docks. Bullfrogs, Painted Turtles, Northern Water Snakes, and more can be seen basking on the pond's surface, while Dragonflies, Damselflies, and Red-Winged Blackbirds fly above the pond. Beneath the pond lies a city of underwater creatures, including Giant Water Beetles, Fishing Spiders, tadpoles of Red-Spotted Newts, and Spotted Salamanders.
Behind Georgie's Pond, the crushed stone path leads to the Old Forest Trail. Beneath the shade of maple, oak, and beech trees you may see Chipmunks running among fallen logs, Pileated Woodpeckers drumming on trees, or hear the melodious songs of birds like the Wood Thrush. The Old Forest Trail is also our Storybook Trail, where visitors encounter pages of a story about nature that can read as you walk the trail.
Center & Main Sanctuary Trail Use: $6 suggested donation
The Nature Play Trail is easily accessible to strollers and welcomes children and families of all ages. Come visit today to discover how fun discovering nature can be!
More About the Nature Play Trail
Research shows that children who play in natural settings play in more diverse, imaginative, and creative ways and show improved language and collaboration skills. That and strengthening the connection people and nature is why we're dedicated to offering endless opportunities for multi-sensory exploration at the Greenwich Audubon Center.
The trail was established in 2016 by a gift from Wheels in the Woods and was created by Fairfield House and Garden. The bird-friendly landscape design was provided pro-bono by Conte and Conte Inc. The Nature Play elements were funded by the Greenwich Garden Club and Greenwich Audubon Center board members.
How you can help, right now
Learn & Explore
Where birds thrive, people prosper. Help us transform local communities into places where birds flourish. Learn what you can do to nurture wildlife, nature, and conservation in Connecticut.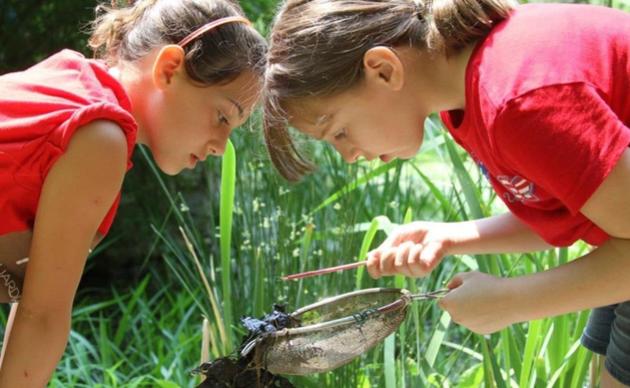 Support Our Work
Through land stewardship, science, education, and advocacy, we work to preserve habitat and protect bird species that are of state, national, and global concern. Your gift can make a difference.
Join Our Family
When you become a member of Greenwich Audubon Center, you are nurturing bird-friendly communities and a natural heritage for generations to come. Help us do great things.