Programs
2023 Summer Nature Day Camp
Creating outdoor experiences and memories that last a lifetime
Registration is now live! Register Here!
Camp Overview
Eight Single-Week sessions from June 26 - August 18
Monday – Friday, 9 a.m. – 3 p.m. (No before or after care available)
Ages 5 – 11
$600 per camper per week
Greenwich Audubon Center is excited to offer our Summer Nature Day Camp in 2023! We are offering 8 weeks of fun-filled activities, outdoor experiences, and adventure, with our age-specific tracks of programming returning this summer! Each block is based on the unique elements of nature that we observe as the summer progresses.
Each week, campers at Greenwich Audubon Center's Summer Nature Day Camp explore nature in a fun, safe environment within the 285 acres of our nature sanctuary. Audubon camp fosters curiosity through outdoor discovery that helps campers develop an understanding of the natural world. These unique experiences and adventures can grow into a lifelong appreciation for our environment.
Our camp days are filled with a variety of activities—including hiking, pond and stream exploration, crafts, nature-themed games, live animal interactions, and birding. Our staff is selected for their experience and skills working with youth and for their interest in local ecology and natural history. All staff must pass background checks and are required to hold current CPR and First Aid certifications, making camp a safe place to learn about and experience nature.
Camp Age Groups: We will have two camp group cohorts this year!
The Explorers: Ages 5-7 - Explorers are our younger group of campers who will experience and expand on their first introductions into nature. Explorers set off on nature adventures to many different habitats, including our ponds, rivers, lake, forests, and meadows. When they aren't out exploring the property, these campers interact with our animal ambassadors, play in nature and wildlife-based games, and work on crafts that help them engage with and understand the environment surrounding us.

The Adventurers: Ages 8-11 - Adventurers are our older group of campers who get to see the far reaches of Audubon's property and how we can impact the environment around us. Campers explore our 285-acre nature sanctuary, design their own nature-based games, and participate in engineering activities! If you want to understand what goes into making a healthy ecosystem and habitat for our animal friends or learn all there is to know about aquatic life in our streams and ponds, all while having an amazing camp experience, this group is perfect for you.
Camp Blocks: Camp will be organized into three seasonally themed blocks!
The Birds are Back in Town: Weeks 1-3, June 26-July 14 - Spring has come and gone, summer is here, and there are animals bustling all around our sanctuary! The first three week section of camp focuses on ecosystems as a whole, and how predators and prey interact, the life cycles of plants, animals, and the environments as a whole, and what strategies animals are using to take care of their young and forage for food!
The Hawk Days of Summer: Weeks 4-6, July 17-August 4 - It's the middle of the summer here at the Greenwich Audubon Center! Learn how we can impact our environment and how we can act as supporters of our animals while exploring the shaded back woods, and wading through streams to cool off! The second block of camp this year features investigations of how animals cope with changing environmental conditions, such as climate change, and rely on the aquatic habitats we can find in our sanctuary!
It's Migration Time: Weeks 7-8, August 7-August 19 - Fall is just around the corner! Learn how animals survive these times, develop your own wilderness skills, and find out where all of our animals are going for the fall and winter! What does it mean for our woods when summer turns to fall, and the leaves start to change? Why do birds migrate, and why is the Greenwich Audubon Center such an important location for hawk migration? Find out in the last two weeks of camp!
More Camp Info:
Camp Registration: Registration will open the week of March 13th! Contact Christian Alexander, Senior Coordinator of Community Programs and Camp Director, for details and questions on all things summer camp. Christian can be reached at christian.alexander@audubon.org.
Pricing: Tuition is $600 per camper per week. For a Scholarship Application or questions about scholarships, please reach out to Christian Alexander directly at christian.alexander@audubon.org or fill out this scholarship application form.
Cancellation and Refund Policy: A 50% refund will be issued if a cancellation request is made more than 30 days before the start of the registered camp session. A 20% refund will be issued if a cancellation request is made from 30 – 15 days before the start of the registered camp session. If Audubon must cancel a session, you will receive a full refund for that session only. No refunds will be given for cancellations made within two weeks of camp or for sessions where a student has been expelled/suspended from camp. See our Code of Conduct for more information.
Help make the world a better place
Learn & Explore
Where birds thrive, people prosper. Help us transform local communities into places where birds flourish. Learn what you can do to nurture wildlife, nature, and conservation in Connecticut.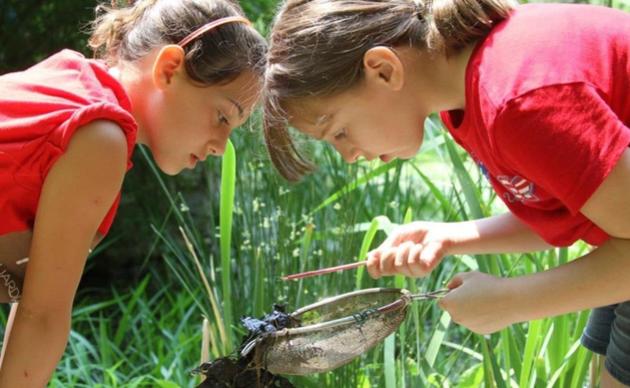 Support Our Work
Through land stewardship, science, education, and advocacy, we work to preserve habitat and protect bird species that are of state, national, and global concern. Your gift can make a difference.
Join Our Family
When you become a member of Greenwich Audubon Center, you are nurturing bird-friendly communities and a natural heritage for generations to come. Help us do great things.