Check out our Virtual Summer Camp and enjoy up to five weeks of online nature experiences for young adventurers in Kindergarten through 6 Grade. Sessions begin July 21st.

**Audubon Onsite Summer Camps Cancelled** - In order to keep campers, volunteers, and staff safe during the COVID-19 pandemic Audubon has decided to cancel 2020 summer camp programming onsite at our centers. Thank you for your care and commitment as we work together to slow the spread of COVID-19 in Connecticut. We look forward to seeing our campers again next year!
Please stay tuned for more online learning resources from the Greenwich Audubon Center to keep you and your family connected with nature this summer!

Our weekly-themed camp programs provide a unique place for your child to explore the outdoors during their summer break. Campers build a deeper connection to the natural world through fun, experiential activities while exploring our 285-acre Main Sanctuary, which includes a beautiful teaching pond, the Byram River, Mead Lake, forests, and meadows.
2020 Summer Nature Day Camp Dates & Information
JUNE 22 - AUGUST 14
Camp Hours: 9:30 a.m. - 3:30 p.m. (except Twilight Investigation for ages 12 to 16: August 10-14, which will run from 3 - 9 p.m.)
Extended Hours:
Extended morning hours available from 8:30 - 9:30 a.m. ($25 per week)
Extended afternoon hours available from 3:30 - 5:30 p.m. ($50 per week)
Camp Cost per Week
Explorers: Ages 5 to 7 years • $500
Pioneers: Ages 8 to 12 • $500
Adventurers: Ages 12 to 16 • $550
Early-Bird Discount! Save 10% by registering before February 14, 2020.
Dates

Explorers

Ages 5 - 7

$500 per Session

Pioneers

Ages 8 - 12

$500 per Session

Adventurers

Ages 12 - 16

$550 per Session

June 22-26

Creature Superpowers

Climate Warriors

Climate Champions 1

June 29-July 3

Reptile Rangers

Scales and Slime

Wilderness Survival 1

July 6-10

Backwoods Explorers 1

Backwoods Explorers 1

Ecology Adventures 1

July 13-17

Aquatic Adventures 1

Aquatic Adventures 1

Marine Ecology Adventures

July 20-24

Nature Detectives

Tracks and Traces

Ecology Adventures 2

Nature Art Camp

July 27-31

Animal Adventures

Wildlife Expeditions

Climate Champions 2

August 3-7

Backwoods Explorers 2

Backwoods Explorers 2

Wilderness Survival 2

August 10-14

Aquatic Adventures 2

Aquatic Adventures 2

Twilight Investigations

Registration
Online Registration is Open!
For more details about Summer Nature Day Camp at Greenwich Audubon Center, please contact us at 203-869-5272 or greenwichcenter@audubon.org.
Payment (minus 25%) will be refunded for cancellations received by June 12, 2020. Cancellations made after June 12 will not receive a refund.

Volunteer Counselors-in-Training: Ages 14 and up
Gain valuable work experience while having fun and helping out as a volunteer Counselor-In-Training (CIT). Assist our Summer Naturalists in leading our Explorers and Pioneers groups. Each group can have up to three CITs assigned to help. CITs are required to attend a CIT orientation and training session prior to the start of camp. For more information or to apply to the CIT program, contact us at 203-869-5272 or greenwichcenter@audubon.org.
Help make the world a better place
Learn & Explore
Where birds thrive, people prosper. Help us transform local communities into places where birds flourish. Learn what you can do to nurture wildlife, nature, and conservation in Connecticut.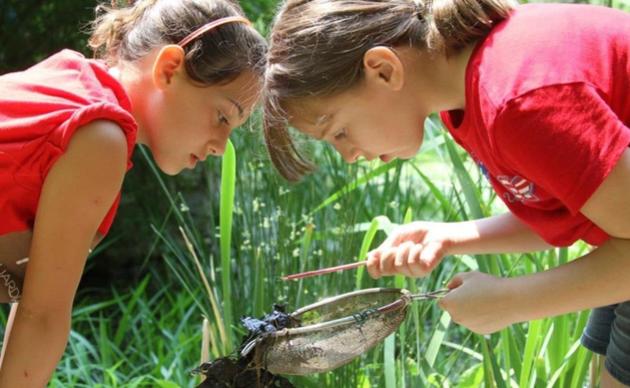 Support Our Work
Through land stewardship, science, education, and advocacy, we work to preserve habitat and protect bird species that are of state, national, and global concern. Your gift can make a difference.
Join Our Family
When you become a member of Greenwich Audubon Center, you are nurturing bird-friendly communities and a natural heritage for generations to come. Help us do great things.