Due to COVID-19, The Nature Store at Greenwich Audubon Center is currently closed to in-person shopping. However, we are happy to offer contact-less sales and curbside order pickup of a selection of birdseed and feeders.
Placing bird feeders outside in fall and winter is a wonderful way of attracting birds and providing them with essential food sources! When you put up bird feeders, not only does it help the birds, but it also provides you with a unique experience to view an incredible variety of birds up close from the comfort of your own home!
Our expert staff can help guide you in deciding which bird feeders and birdseed types will work best for you. We have a variety of bird feeders from window feeders, which are great for apartments, to Squirrel Busters—a great choice for many bird species and for keeping out squirrels! We also have a variety of birdseed types to support a variety of birds as well as suet cakes and suet feeders—a favorite for woodpeckers and nuthatches.
Please see below for the options that we currently carry. If there are additional items you're looking for, we can help create a custom order for you and order additional items that you may need upon request.
TO PLACE YOUR ORDER and for questions, please contact Bird Education Specialist Ryan MacLean at 203-930-1353 and Ryan.MacLean@audubon.org. Once we take your order over the phone, we will work with you to arrange a time for you to stop by to pick up your order during our center business hours, 9 a.m. to 5 p.m. daily.
Thank you so much for supporting birds and nature, and the Greenwich Audubon Center too!

BIRDSEEDS
Lyric Black Oil Sunflower
25 lbs ($34 plus tax)
10 lbs ($19.99 plus tax)
Black oil sunflower seeds are a favorite among all seed-eating birds. The softshells are easily opened by our feathered friends!
Lyric Sunflower Kernels (Hulled)
5 lbs ($20 plus tax)
25 lbs ($52.99 plus tax)
Sunflower kernels are a good source of fat and protein for finches, nuthatches, titmice, chickadees, and cardinals. They will also leave less mess below your feeders as birds will not have to remove or discard the black shells of non-hulled sunflower seeds. Keep this food dry for best results.
Lyric Supreme
20 lbs ($33 plus tax)
40 lbs ($56 plus tax)
This supreme wild bird seed attracts a variety of colorful birds and contains the very best gourmet ingredients to attract the most species possible. Ingredients: black oil sunflower, white proso millet, fine cracked corn, black-striped sunflower, safflower, tree nut pieces, split and whole peanuts, nyjer seed, canary seed, and golden millet
Wild Delight Deck, Porch, & Patio
This elite, zero-waste wild bird food is blended to attract the most desired outdoor pets and give you the cleanest feeding experience available for your outdoor living areas. Attracts and feeds: Songbirds, Cardinals, Grosbeaks, Finches, Jays, Nuthatches, and other outdoor pets. Ingredients: sunflower kernels, peanuts, pistachios, hulled pumpkin seed, vitamins, minerals, electrolytes, and amino acids. No fillers. No chemical preservatives.
Wild Delight Natural Formula Nyjer
This cleaned, premium-grade thistle has been sterilized to prevent germination and is a good source of high protein and fat. Attracts and feeds: American Goldfinches, Purple Finches, House Finches, Cassin_s Finches, Pine Siskins, and Redpolls. Ingredients: Niger
Wild Delight Safflower
This premium-grade safflower seed has a bitter taste preferred by cardinals, songbirds, and doves. Squirrels, grackles, jays, and other birds normally will not eat safflower. High in oil and protein content, this seed is all-natural and virtually dust-free and comes in a keep fresh zip-seal bag.
Pine Tree Farms Peanut Butter Suet Cake
This suet utilizes rendered beef suet and is composed of top-quality grains, peanut butter, and chopped peanuts, which attract a larger variety of wild birds. A great source of energy.

BIRD FEEDERS
National Audubon Society members receive a 10% discount on all bird feeders and accessories.
Squirrel Buster Standard ($35 plus tax)
Weight: 2.00 lbs
Dimensions: 5.00 (D) x 5.00 (W) x 13.25 (H) inches
The new Squirrel Buster Standard raises the standard in everything a wild bird feeder should be. It's Award-winning Squirrel Buster technology is truly squirrel-proof. Over 4 million very happy customers have confirmed it. The patented weight adjustable closing mechanism shuts out squirrels as well as some heavier undesirable birds. Plus, the chew-proof components stop annoying squirrel damage. The seed tube ventilation system keeps seed fresh, while both perching and clinging footholds increase bird activity. The detachable component system makes for easy cleaning, filling, and servicing. The feeder also features stainless steel perches and hanger, UV stabilized components, and comes with Lifetime Care.
Squirrel Buster Classic (currently not in stock)
Squirrel Buster Finch - Nyjer/Thistle Seed ONLY ($62.95 plus tax)
Weight: 2.70 lbs
Dimensions: 5.30 (D) x 5.30 (W) x 20.63 (H) inches
The end of finch feeders demolished by squirrels is here! The Squirrel Buster Finch is a 1.4-quart bird feeder designed especially for Nyjer seed, the seed of choice for finches. This feeder is truly squirrel proof, has 4 clinging ports and 4 perching ports, and features the patented seed ventilation system that keeps seed fresher. The Finch dismantles easily for cleaning and all components are 100% recyclable. The proven seed saving technology makes the Squirrel Buster Finch the answer to your squirrel problems.
Squirrel Buster Plus ($94.99 plus tax)
Weight: 3.70 lbs
Dimensions: 6.50 (D) x 6.50 (W) x 23.80 (H) inches
The Squirrel Buster Plus keeps out squirrels and some nuisance birds by using an adjustable weight mechanism that closes access to the seed. Additional features include seed tube ventilation to keep seed fresher, adjustable perches, and attachable cardinal ring. This feeder disassembles for cleaning, is chew and rust-proof, has a 3-quart seed capacity, and Lifetime Care. It was voted BEST squirrel-proof bird feeder by Popular Science.
Audubon Mixed Treat Window Feeder ($11 plus tax)
Invite a wide variety of birds to dine near you with the Audubon Mixed Treat Window Feeder. Placing a bird feeder on your window helps attract birds to the area, while allowing you to watch them from the comfort of your home. This truly versatile unit can accommodate seed, suet, mealworms, fruit, or jelly for a wealth of feeding options for the birds. The main tray can hold 0.3 quarts of seed, as well as dried mealworms or small pieces of suet. An arched front on the tray brings design to the piece, while a lip here allows birds to sit and dine. Attach the 1.5 by 2-inch rectangular dish to one side of the feeder tray and fill it with jelly or nectar to attract Orioles to the area.
A green plastic disc with a mesh platform may be placed on the other edge of the feeder if desired, and its three vertical supports easily cradle a section of orange or apple for fruit-loving birds. The platform offers unbeatable access to this fruit. When these types of birds have migrated out of your area, remove the jelly cup and fruit tray, and use the feeder to offer just seed or suet. The three included suction cups mount this item to your window in moments, and a significant arched roof protects feed from the elements. The clear plastic body and opening on the center back of the unit keeps your view of the birds unobstructed.
Suet Feeders
Audubon Single Suet Cage ($4.99 plus tax)
Audubon Upside-Down Recycled Plastic Suet Feeder ($24.99 plus tax) - The design of this suet feeder allows access to woodpeckers and other bird species that can hang upside-down while deterring birds such as European Starlings.
Audubon Tube Feeders
Standard Tube Feeder ($16.99 plus tax)
Thistle/Nyjer Feeder ($8.99 plus tax)
Help make the world a better place
Learn & Explore
Where birds thrive, people prosper. Help us transform local communities into places where birds flourish. Learn what you can do to nurture wildlife, nature, and conservation in Connecticut.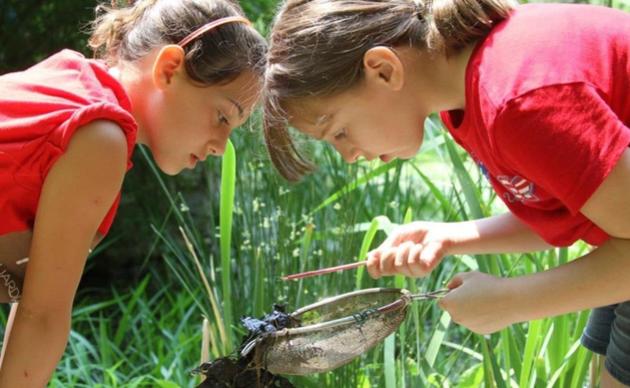 Support Our Work
Through land stewardship, science, education, and advocacy, we work to preserve habitat and protect bird species that are of state, national, and global concern. Your gift can make a difference.
Join Our Family
When you become a member of Greenwich Audubon Center, you are nurturing bird-friendly communities and a natural heritage for generations to come. Help us do great things.