Program
Pollinator Potluck with James Carr
Thursday, January 30, 2020
6:00pm - 7:30pmGreenwich, Connecticut
Location Details
Greenwich Audubon Center
613 Riversville Road, Greenwich, 06831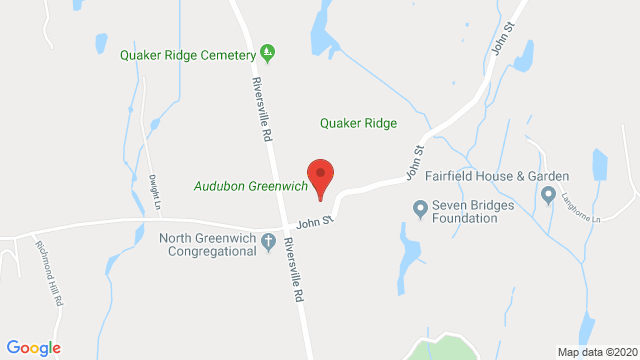 James Carr taught at the New York Botanical Gardens for over 20 years. Join us for this informative presentation to learn how to create an attractive landscape containing flower gardens, vegetable gardens, and herbs that act as a haven for birds and beneficial insects. These gardens are designed to be beautiful for people, supportive of wildlife, and low maintenance.
This event is sponsored by the Greenwich Garden Club, Greenwich Grown, Green Fingers Garden Club, Hortulus Conservation Committees, and the Greenwich Audubon Center. Catering provided by Happiness Is Catering and wine provided by The Study Fine Wine & Spirits.
This event is FREE
Cocktail hour 6 - 7 p.m., presentation 7 - 7:30 p.m.
Pre-registration RSVP is requested
To RSVP, please email Kim Gregory at staglanefarm@yahoo.com.
Greenwich Audubon Center is a vibrant nature education center located at the main 285-acre Audubon sanctuary in Greenwich. We are a part of the Audubon Connecticut state office of the National Audubon Society and Atlantic Flyway, and steward a total of seven sanctuaries in the Greenwich area. Our mission is to protect birds and the places they need, today and tomorrow. Visitors are welcome to enjoy our miles of trails, nature programs, education resources, conservation-themed events, and nature store throughout the year.
We support a diverse and inclusive environment, and welcome individuals of all races, physical and mental abilities, sexual orientations, gender identities, ethnicities, and perspectives. We work with families to modify programs for accessibility where possible.
Learn more about Accessibility at Greenwich Audubon Center