Programs
Enjoy your own or give the gift of in-person and virtual programs with an expert Audubon naturalist
Join a Greenwich Audubon Center naturalist for a personal nature experience—which also makes a great gift! Choose from in-person or virtual program options. In addition to this being a wonderful gift for family and friends, you can also give this as a gift to a community organization or school of your choice.
Please find the descriptions and pricing for each possible option below (custom themes available upon request). Prices vary due to equipment and gear associated with each program type. Currently, we can accommodate up to 8 people for in-person programs and larger groups for our virtual programs (fun for family, friends, coworkers, and school communities—near and far!).
To purchase an Audubon Private Adventure experience, please click below on the adventure title that you are interested in. After you place your order, we will work with you (or the person you are gifting this program to) to choose a date and time for your program.
For questions, please contact Caroline Bailey at Caroline.Bailey@audubon.org or 203-900-3349.
PLEASE NOTE: Ticket purchases are final and non-refundable. If you cannot participate in the program for any reason, you can share your ticket with another guest. In the event of extreme, inclement weather, we will work with you to reschedule. By signing up for this program you are consenting to receive emails from Audubon about this program and our conservation work. You may opt-out of our emails at any time.

Share the love this February! Greenwich Audubon Center invites you to join us in being a friend not only to birds but also to people in need in our community.
We are donating back half of every February virtual program ticket and 10% of The Nature Store and Audubon Private Adventures program sales to Neighbor to Neighbor,a local nonprofit whose mission is to provide food, clothing, and living essentials to residents in need. To qualify for the percentage donation, Audubon Private Adventures need only be booked during the month of February; they can take place on any appropriate date of your choosing.
**We've added two special winter adventures—Introduction to Bird Counting and Winter Birding Tour at Grass Island Park—for the love of birds! Sign-up now (by clicking on the adventure titles below) and enjoy the wonder of nature while supporting local birds and people in our community.

Our in-person adventure options include three themes to choose from for your personal group outing: 1) Birding Adventure, 2) Guided Hike, or 3) Pond & Wetland Adventure. Face masks and social distancing are required at this time. Click on the adventure title below to register.
BIRDING ADVENTURE (Any time of year, up to 2 hours) - Do you love and want to learn more about birds? Then this is the perfect program for you! Our Bird Education Specialist Ryan MacLean will help you locate wild birds at Audubon. Ryan will show you their beautiful habitats, and then help you identify their songs and physical features. In addition, we will supply you with supportive gear and materials such as binoculars and field guides to use during your adventure. This program is ideal for all ages and abilities. If someone in your party will be using a stroller or wheelchair, please let us know in advance so that we may support your visit.
Program Fee: $225
------------------------------
GUIDED HIKE (Any time of year, up to 2 hours) - Take a private hike with Greenwich Audubon Center! Our naturalist will be your personal guide and show you notable habitats and wildlife around the center trails. Nature is exciting and always changing, so you never know what we will find along the way! This program is ideal for people who want to enjoy beautiful scenery while hiking. We recommend this program for ages 6 and up, and people comfortable hiking in areas with a slight incline for a portion of the experience. If someone in your party will be using a stroller or wheelchair, please let us know in advance so that we may plan accordingly to support your visit.
Program Fee: $200
------------------------------
**INTRODUCTION TO BIRD COUNTING (February - March, up to 2 hours) - Looking for a fun activity to try on your own, with friends, or with your family? Join an Audubon bird education specialist for your very own personal bird count! This program will provide an introduction to Community Science bird counts, enabling you to participate in counts beyond this session and in places such as your home and local parks. Counting how many of each bird you see and tallying results can be a fun, easy way to help bird scientists understand population trends. Discover how to use eBbird (a worldwide database that you can submit your bird checklists to) while enjoying the outdoors and learning about the bird species in your area!
Program Fee: $225
------------------------------
POND & WETLAND ADVENTURE (Spring - Fall, up to 2 hours) - There are so many fascinating creatures that live in and around ponds and wetlands! During this fun program, an Audubon naturalist will give you a tour of our pond and wetland habitats, and then we will try to catch animals such as frogs, tadpoles, and salamanders. We will supply you with gear and materials to use during your experience (such as nets, containers, and field guides). Once we catch these animals, we will observe and identify them together before we release them back to the wild. This program is interactive, takes place along our accessible trail, and ideal for all ages and abilities. If someone in your party will be using a stroller or wheelchair, please let us know in advance so that we may support your visit.
Program Fee: $250
------------------------------
OWL ADVENTURE (Any time of year, 1 hour) - Have you ever been on an evening stroll to look and listen for owls? Did you know there are up to four species we can possibly encounter at the Greenwich Audubon Center at night? Join bird specialist Ryan MacLean for a unique nighttime experience in search of owls! In addition to showing you owl habitats and discussing their natural histories, Ryan will mimic their calls and try to get the owls to call back, or even fly to a nearby perch! These owls are wild and unpredictable, but there is always a good chance of encountering one with some patience combined with Ryan's incredible owl calls. It's also a beautiful experience to walk outside on our grounds at night. For an optimal experience, we ask for no more than 5 guests in your party and if there are children, we please ask that they're prepared for periods of time where we will quietly listen for the owls.
Program Fee: $200
------------------------------
**WINTER BIRDING TOUR AT GRASS ISLAND PARK (February - March, up to 2 hours) - Have you ever wondered what birds spend the winter on Long Island Sound? You and your friends and family can join us for a special private adventure at one of Greenwich's most easily accessible winter birding locations—Grass Island Park. The calm waters of Greenwich Harbor allow for close viewing opportunities of birds such as loons, ducks, geese, gulls, and other species that spend the winter months on our shores. The park's thickets and trees also provide food and shelter for songbirds and raptors. This location is within walking distance from the Greenwich Train Station and downtown Greenwich so public transport options are available for those wishing to book this adventure. Warm clothes and binoculars are recommended.
Program Fee: $300

Enjoy a virtual private program from the comfort of your home or wherever you are! We have several fun themes available, and these online programs last up to an hour and are hosted on Zoom. We can also work with you to offer a custom theme outside of this list (simply select the "custom" option on the sign-up form and then we will follow-up with you about which theme you would like—such as Gardening for Birds, the Amazing World of Bees, Bird Song Identification, and more). Click on the adventure title below to register.
VIRTUAL BIRDING ADVENTURE (Any time of year, 1 hour) - Join an Audubon naturalist for your very own, fun virtual birding program! Enjoy a virtual tour of our grounds, as we look and listen for birds and provide helpful tips for birding. This is an interactive program and we encourage you to bring and ask your bird questions throughout the experience.
Program Fee: $100
------------------------------
VIRTUAL HIKE (Any time of year, 1 hour) - Come with us on a virtual exploration of the notable habitats at Greenwich Audubon Center. On this journey, an Audubon naturalist will share the awe and wonder of the ever-changing landscape and fascinating wildlife found in our region. Got questions? Ask away—we love sharing our knowledge about nature.
Program Fee: $100
------------------------------
MEET THE ANIMALS (Spring - Fall, 1 hour) - Get ready for a fun-filled hour focused on animals and nature! In this virtual program, an Audubon naturalist will show you live animals such as turtles and bring you on a virtual hike to the beautiful outdoor spaces these animals live in. Bring your sense of curiosity—we welcome your questions about nature throughout this interactive program.
Program Fee: $100
Help make the world a better place
Learn & Explore
Where birds thrive, people prosper. Help us transform local communities into places where birds flourish. Learn what you can do to nurture wildlife, nature, and conservation in Connecticut.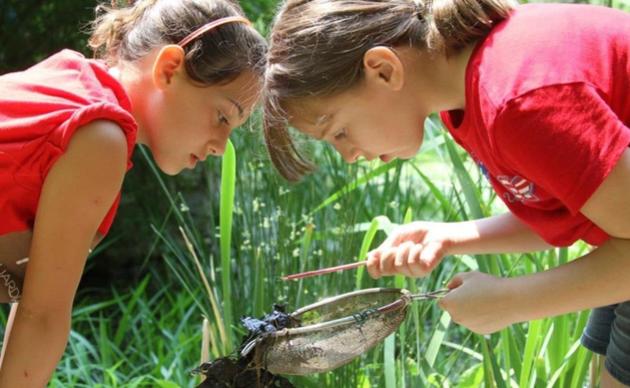 Support Our Work
Through land stewardship, science, education, and advocacy, we work to preserve habitat and protect bird species that are of state, national, and global concern. Your gift can make a difference.
Join Our Family
When you become a member of Greenwich Audubon Center, you are nurturing bird-friendly communities and a natural heritage for generations to come. Help us do great things.