Things To Do
September 28 - October 4 — Enjoy a week-long celebration of 20+ online events from wherever you are!
The risk of COVID-19 has brought many things to a halt and canceled our 2020 Fall Festival & Hawk Watch, but it can't stop the amazing annual fall raptor migration! Join Greenwich Audubon Center, and friends around the globe, as we celebrate this remarkable natural phenomenon.

Virtual Hawk Week (September 28 - October 4) is set to include live updates from our Quaker Ridge Hawk Watch site, rehabilitated bird releases, programs featuring special guests from around the region (and internationally!), and opportunities to learn about and view birds of prey. Check out our exciting online events below. To view all our events in chronological order, visit our events page at greenwich.audubon.org/events.
Check out our Hawk Week Silent Auction! In celebration of the Quaker Ridge Hawk Watch 2020 season, we are offering a variety of fun items and experiences in this silent auction to support our conservation work, migratory birds, and the habitats they depend on. This online auction closes on Saturday, October 10, 2020 at 11:59 pm (EST).
Visit our Hawk Week Silent Auction page to learn more and start bidding. Good luck and thank you for your support!
Get the Latest Updates Throughout the Week - Hawk Watch LIVE
Tune in with Greenwich Audubon Center LIVE on our Facebook page to learn which birds we are seeing in migration at our Quaker Ridge Hawk Watch location. Eagles, Broad-winged Hawks, Ospreys, Peregrine Falcons—while we expect to see some usual suspects, there are always some surprises! Join us and enjoy the wonder of the season.
Monday, September 28 | 11 a.m. — Hawk Watch LIVE
Wednesday, September 30 | 11 a.m. — Hawk Watch LIVE
Thursday, October 1 | 11 a.m. — Hawk Watch LIVE
Saturday, October 3 | 10 a.m. — Hawk Watch LIVE
Sunday, October 4 | 10 a.m. — Hawk Watch LIVE
Help make the world a better place
Learn & Explore
Where birds thrive, people prosper. Help us transform local communities into places where birds flourish. Learn what you can do to nurture wildlife, nature, and conservation in Connecticut.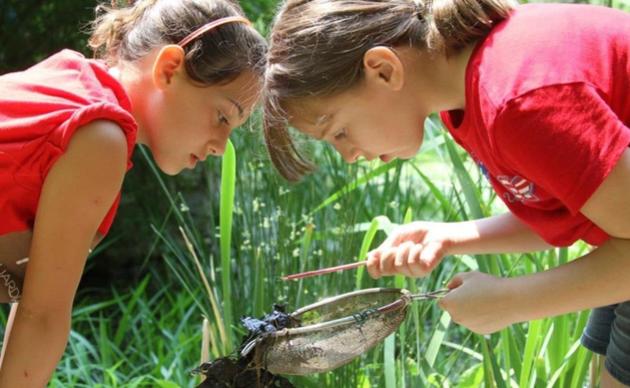 Support Our Work
Through land stewardship, science, education, and advocacy, we work to preserve habitat and protect bird species that are of state, national, and global concern. Your gift can make a difference.
Join Our Family
When you become a member of Greenwich Audubon Center, you are nurturing bird-friendly communities and a natural heritage for generations to come. Help us do great things.